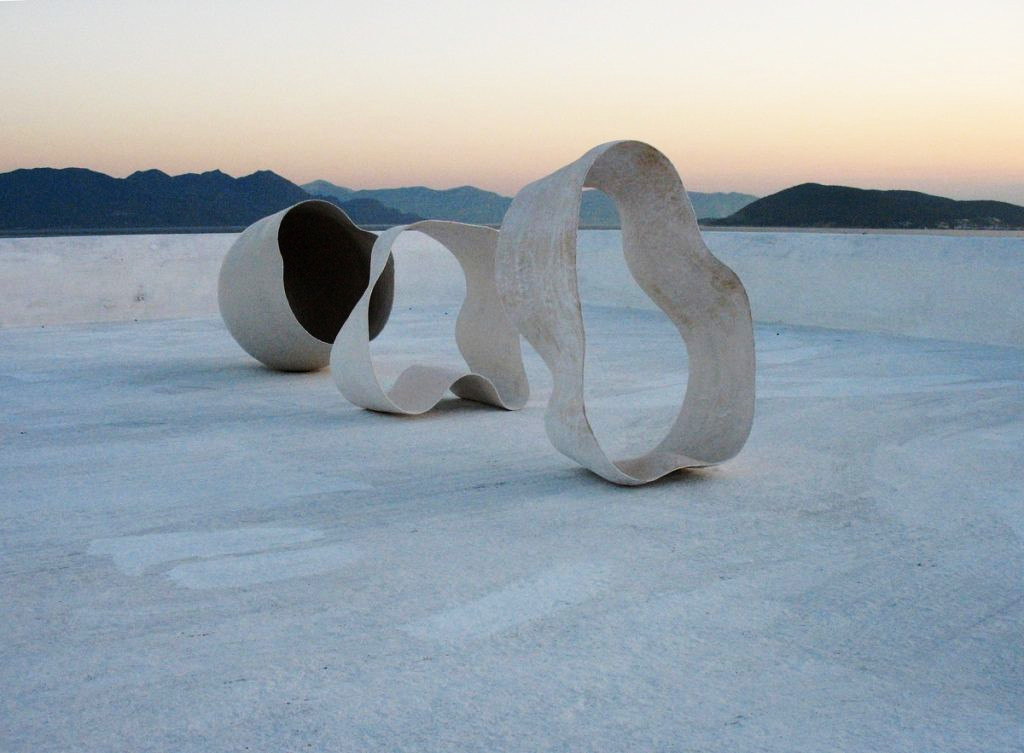 A chance mishap during firing and my forms, up to then geometrical and planned, get distorted through overheating.
That's the opportunity to open up in due time, and show more flexibility, more fluidity.
This fluidity percolates progressively into my being and so becomes a life attitude as well as an option for formal expression. I sense a haziness settling in, I plan ahead less and less and rarely decide ahead of time what I would like to create.
It is feeling which guides me. I don't perceive any more in the segments I make, the harshness of a painful dismemberment, but rather view them as parts of a large unified whole.
This is indeed an option which upsets my balance but it helps me overcome my rigidities. To sway between something and just anything whilst retaining consistency.